These are pictures of our Snap markers. Below them, you'll find their advantages.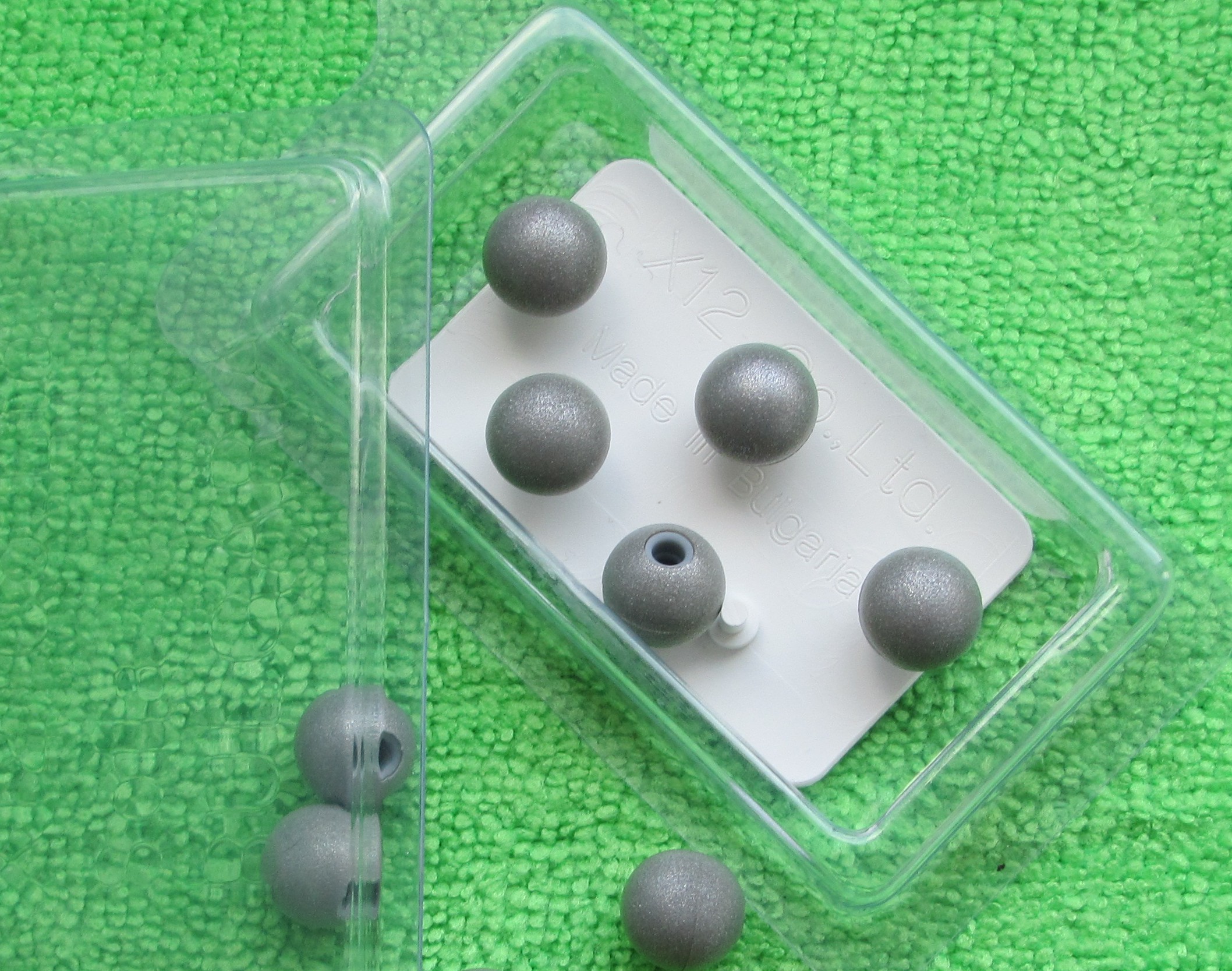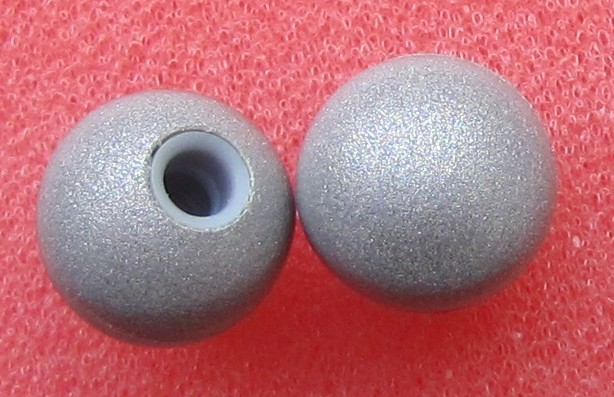 The Snap marker gives out a clear sound and you can feel the click when you mount it.
The markers are machine-processed, which gives them very accurate dimensions.
The price is much lower than our competitors, because they're made by automatized machines.
Only the tests, the visual control and packaging are made from a human operator, with the help of a specialized machine.
They're fully tested, ensuring no failures during usage.
Up to 40% more retro-reflective.
2 types of packaging available:

- Standard pouch, 2 years shelf-life, on stock.
- Industrial pack, 3 years shelf-life, 6-8 weeks for delivery.

They're sterilized with gamma rays, to ensure no surviving bioburdens or traces of the gamma after the operation. When they're sterilized with EO, traces of it remain, and may endanger the safety of the patient.
They can be made to be radio-opaque.
The price of our Snap and Twist markers is the same.
Price for a sterile pouch in a sample order (below 100 pouches): 5.95 EURO per marker
Price for a sterile pouch in a normal order: 3.90 EURO per marker
Price for a large order: up to 40% discount
Price for distributors or valued customers: up to 50% discount